Our Team
ESG Consulting matches people with the required expertise and experience to each project and assignment. And while the so-called 'gig economy' gets mixed press, we have turned this business model into a virtue. The benefit for our clients is that they don't pay for bricks and mortar infrastructure that they don't need, while they do have access to top environment, social, governance, and sustainability talent, but don't pay for a service – and the people who deliver it - until they need it. 
We have also forged relationships with experienced and talented professionals, academics and other consultancy companies around the world. These relationships bring quality-assured, complementary capability in areas where ESG Consulting clients have the need for input, whether within or outside the scope of an ESG Consulting project. 
Adam Roscoe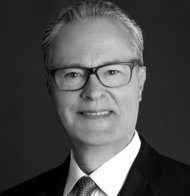 The ESG Consulting team is led by managing director Adam Roscoe, a top-level international consultant specializing in environment, social and governance, sustainability, issues and crisis management drawing on experience gained in a 15-year career as head of sustainability and head of communications with a Fortune 500 company with operations in more than 100 countries.
Adam has a successful track-record of leading change, delivering targets, integrating sustainability and corporate strategy; establishing and growing sustainability and resilience capability across cultures and dramatically improving safety performance. 
He harnesses the power and capability of a network of domain experts to deliver programs for a range of clients. 
Recent or current client experience:
Working with world's largest building materials company, to optimize investment in corporate sustainability, influencing multiple stakeholders for maximum impact;
Supporting selected clients on crisis response, organizational resilience and HSE (health, safety & environment) strategies.
Advising on social/community impact for the Iraq operations of UK-listed major international oil company
Communications and engagement consultant for a research-based NGO on the strategy and programme to support the launch of their first global governance report
Prior to moving 'in house', Adam had been a main board director of world-leading public relations consultancy, Hill & Knowlton UK for six years, following a career as a newspaper and television reporter and editor. He is a guest contributor to health and safety publications on safety, risk management, and stress and mental health in the workplace.
He is a member of both the Chartered Institute of Public Relations and the Institute of Corporate Responsibility and Sustainability and a PECB Certified ISO37001 (Anti-Bribery Management System) Lead Auditor.
Francesca Varisco
Francesca is a senior communications consultant and has spent 18 years working in corporate and business communications with a focus on sustainability and renewable and conventional power generation.
She was head of marketing and communications strategy for Alstom Power prior to its acquisition by GE in 2012. The company was nearly 100,00 employees strong with revenues of $19.9 billion.  During her time at Alstom, she spent a period as head of communications for the Wind business. 
Francesca is now based in Canada following a series of assignments in New Zealand, Italy and Switzerland – the latter as head of marketing for ECOFACT, a consultancy that provides intelligence and analysis on business-critical ESG issues and regulation to the financial sector.
Francesca, who is fluent in three languages and has a working knowledge of a further three, holds an MA and a Master's in Communication (MICSU) from the Univeristà degli Studi, Milan, and a Certificate in Digital Marketing from Columbia Business School.  She attended an Advanced Certificate in Disaster Risk Reduction from the Indian Institute of Sciences, Bangalore, and a course in International Economics from the University of Geneva.
In addition to her mainstream work, she has crowd-funded the publication of a book, for which she was editorial director and managed four annual events for the Foreign Press Association. She produced several texts and librettos for theatre and her screenplays have been highly-placed in national and international Film Festivals in the US and Mexico.